The villa's first floor has a living room, dining room, kitchen and two verandas. The verandas are the heart of the villa, each with a view of the sea.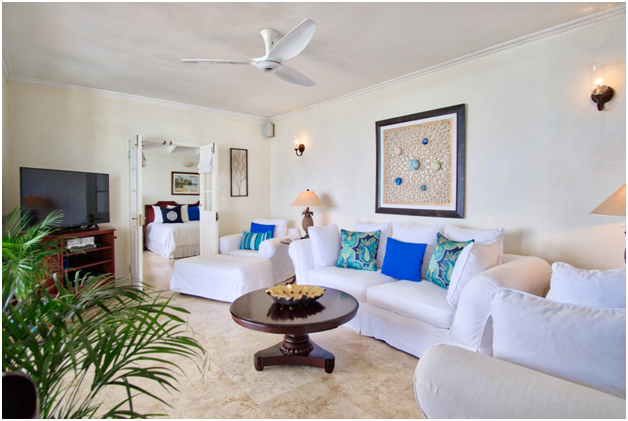 The Living Room
With its oversized couches, 48 inch flat screen T.V. , VCR/DVD/CD players and Sonos Music System, the living room is the villa's entertainment center.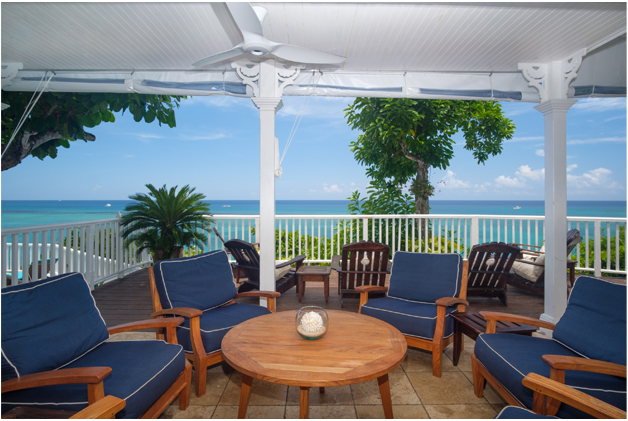 The Main Veranda and Deck
The main veranda flows onto a wooden deck that looks out onto the breadth of the sea. The teak lounge chairs on the veranda or the Adirondack style chairs on the deck are the perfect places to relax, sip on a cool drink and watch boats and seabirds sail along the horizon.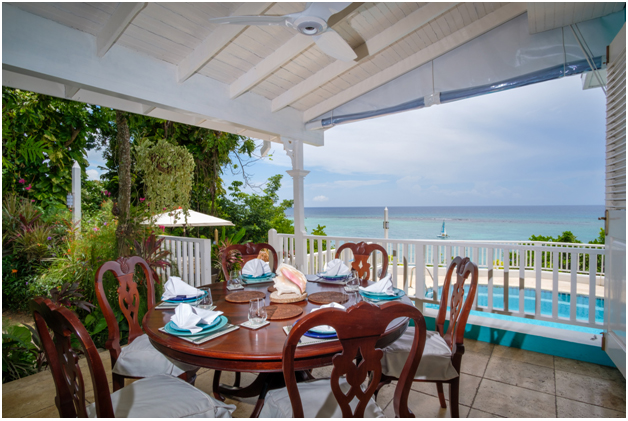 The Dining Veranda
On the other side of the house is the dining veranda, located right beside the kitchen and formal dining area. A treat for all senses, this veranda serves up delicious meals and breathtaking views.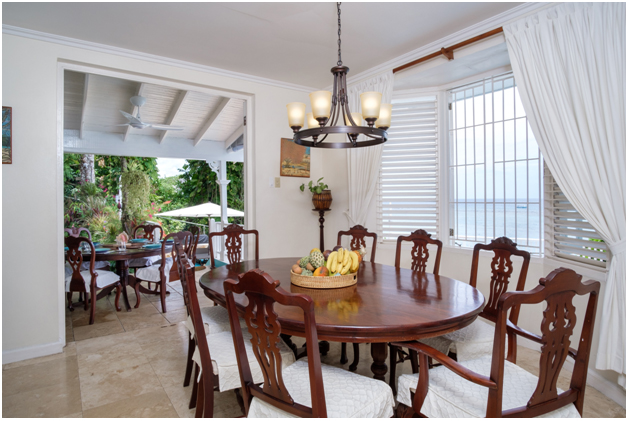 The Dining Room
Enjoy your meals indoors in the dining room if you wish.  Same flavours, different atmosphere.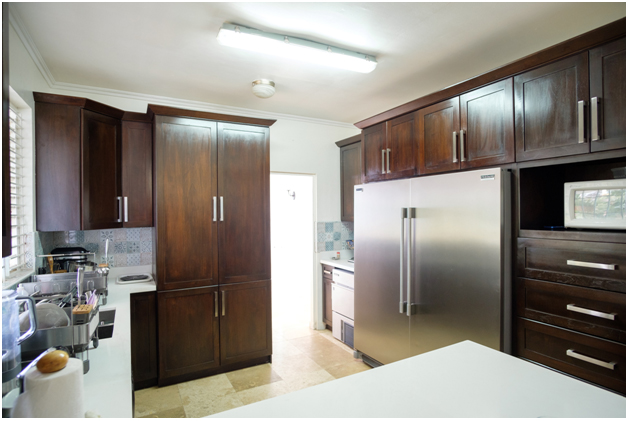 The Kitchen
The aroma and taste of meals served from this kitchen will create memories and cravings to last a lifetime.