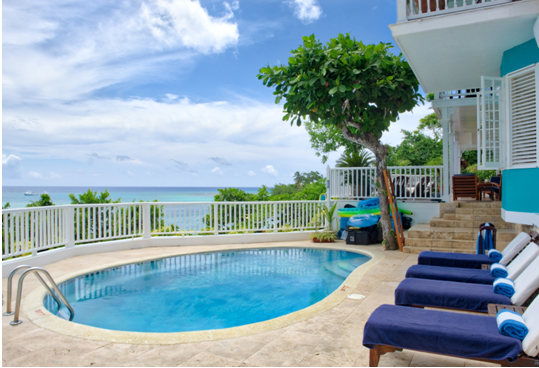 Swimming Pool
In between the villa's two verandas is a fresh water swimming pool. Plush, wooden lounge chairs line the edge of the pool, perfect for sun tanning or taking in the expansive view of the sea.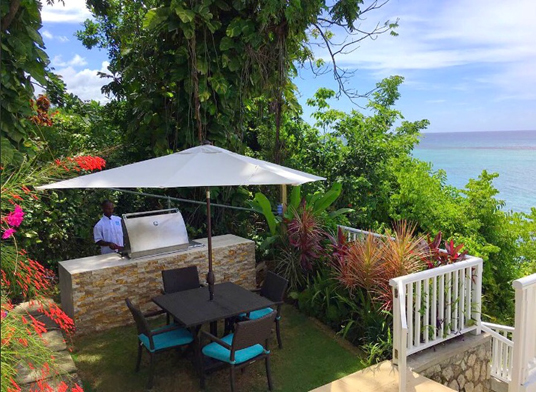 Outdoor Barbecue
Just a few steps away from the pool deck and in close proximity to the dining veranda is an outdoor barbecue. Perfect for grilling and chilling.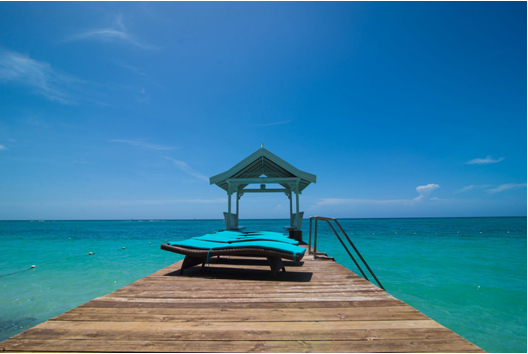 Wooden Pier and Gazebo
A short walk down stairs from the pool deck leads to the Caribbean Sea and the villa's private wooden pier and gazebo. Standing on the edge of the pier, the gazebo offers a respite from the sun in the day and a romantic spot to watch the sunset in the afternoon.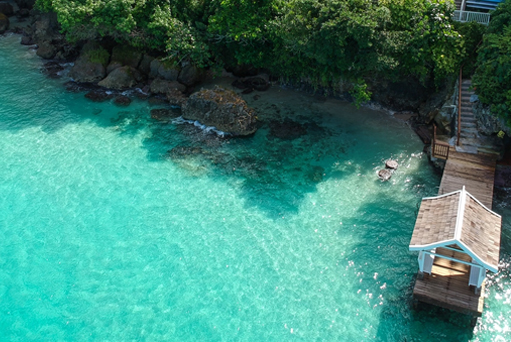 Sandy Alcove
Resting on the pristine Caribbean Sea, Scotch on the Rocks is a swimmer's paradise. Beside the pier is a shallow, sandy alcove that gives easy access to the sea. Protected by a reef, the water is so clear that on a calm day you can see the sandy bottom.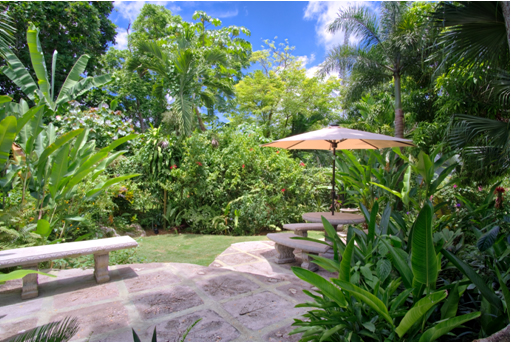 The Garden
Scotchie's garden blooms with exotic tropical flowers and orchids. In the garden, under the tall, shady trees are inviting spots to enjoy nature.